Promotions
NEW SHIPMENT OF PET ODOR ELIMINATOR CANDLES HAS ARRIVED!
Attention
Pet Odor Eliminator Candle
lovers! We just received a new shipment with some awesome Fall scents including Cinnamon Apple, Fall N' Leaves, Harvest Cider, Apple Pumpkin, Salted Caramel, Autumn Mum, Sugar Plum, Evergreen, Sugared Cranberry and Nirvana - you must smell it to believe it! - ask Paisley!
These long-burning soy candles are just $10.25 each. This great selection won't last long so get yours today.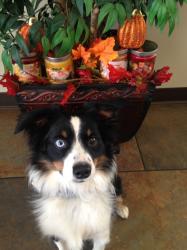 Contact Swift Creek Animal Hospital & Pet Resort today at (804) 744-7222 or via our Vet2Pet Mobile Rewards App "SCAH1986."