Promotions
Swift Creek Animal Hospital & Pet Resort's Vet2Pet Mobile Rewards App Is Here!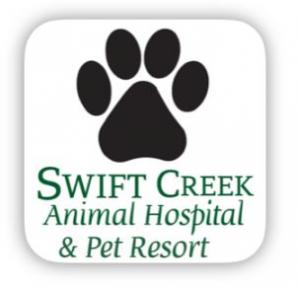 Now you can look forward to earning stamps and rewards on your virtual stamp card, right in our app. Search for "SCAH1986" - that's the one you want to download. You'll earn a stamp just for downloading our app and then another stamp for every $100 spent, per paid invoice, at Swift Creek Animal Hospital & Pet Resort! We even have several "round up" charities you may select from if your next invoice is a few cents or dollars less than the next $100 increment!
16 stamps = $100 credit on your account for a future visit!
When prompted for your e-mail address, please be sure to use the one you've given us for reminder notices, etc. If you have any questions, just e-mail us at
[email protected]
, and we can confirm that information for you.
**Stamps never expire, but please download the app today to be sure you receive your rewards. You must must download the app within seven days of any qualifying paid invoice to receive credit for that paid invoice.**
If you have any questions, please contact us at (804) 744-7222.
Get ready to be rewarded!