Promotions
NexGard and Heartgard $50 Rebate PLUS Free RTIC 30 Oz Tumbler!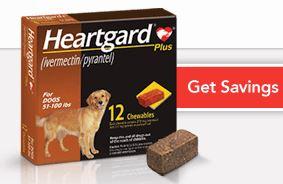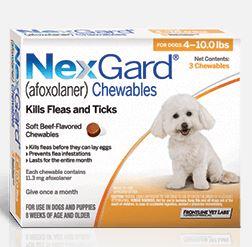 When you purchase 12 doses of HEARTGARD® Plus and NexGard®, you'll receive a $50 rebate by mail and a FREE RTIC 30 ounce tumbler while supplies last.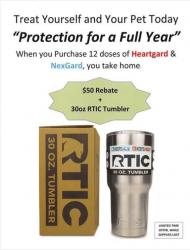 NexGard®
: Kills adult fleas before they lay eggs to help prevent infestations AND Kills Lone Star tick, Black-legged tick, American Dog tick and Brown dog tick.
HEARTGARD® Plus
: Helps prevent heartworm disease in your dog; kills heartworm larvae and treats and controls roundworm and hookworms; give one each month, year-round.
Available by prescription from a veterinarian.
Annual testing for heartworm disease is recommended.